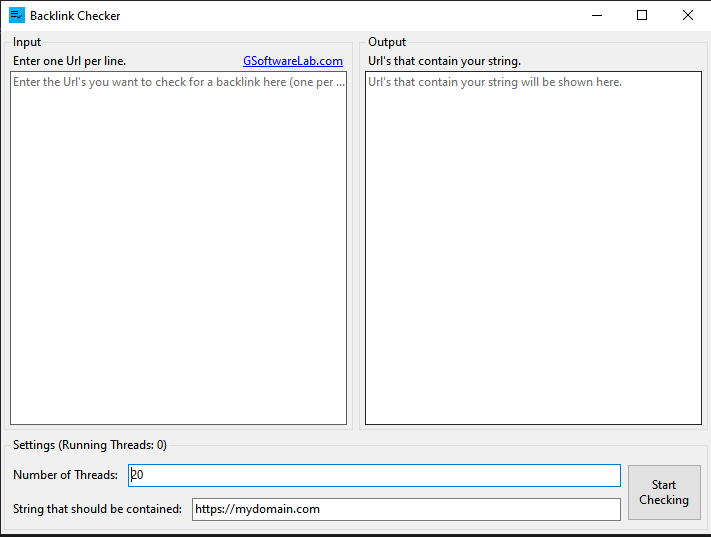 Free Backlink Checker -Automate your Backlink Checking
Backlink Checker is a revolutionary simple application to check if websites contain a specific string. This can be used to check if websites contain backlinks to your site.
Key Features:


– Bulk/Mass List Support
– Multi-Threaded Checking
– Easy to Use
– Check for custom strings or links
How to use the Backlink Checker?
Enter a single URL or a list of URLs separated by a new line into the input (left) text field.
Set the maximum of amount of threads to use.
Enter a domain name or any any other string (e.g. html link, your keyword) that should be contained by the URLs you have entered inside the input text field.
Press on "Start Checking" in order to start the checking process
URLs that contain your string will be shown in the  output (right) text field, separated by a new line.