Backlinks are a very important part of the ranking of websites in search engines. Many SEO experts use software tools like Index Buddy for fast backlink indexing. Index Buddy is a powerful and simple SEO indexing software, also called a bulk indexer or website indexing software. It allows the indexing of domains, deep-links and backlinks into all major search engines like Google, Bing and Baidu. The indexing process only takes one hour most of the time.
Stop wasting money on subscription-based indexing services and begin indexing your backlinks with Index Buddy. It is available for a one-time fee, including free updates.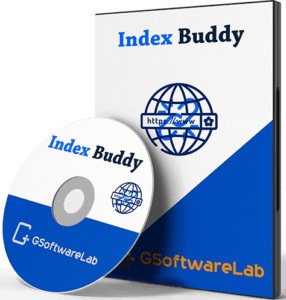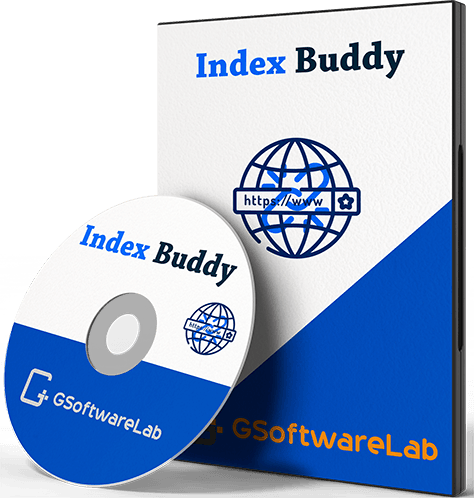 How does the mass indexing works?
Index Buddy automatically submits your URLs to thousands of whois, statistics, and redirects, which results in hundreds or even thousands of backlinks. So Google, Bing, and Baidu will get notice of your URLs.
The probability of indexing also highly depends on the quality of the pages' content. The indexing process depends on secret algorithms used by search giants. To increase the probability of indexing, a regular submission of your links and backlinks by Index Buddy will be recommended.
What is an Indexed Backlink?
Spiders, also known as bots, are used by search engines like Google to crawl or search the internet for new web pages to include in their search databases, as well as websites to list in their search results. These websites will be added to its "index" or "database," allowing them to be found when someone searches for a related topic.
These bots also look for backlinks within the site. Google then indexes or saves these backlinks and analyzes them to see which sites will appear first in search results. When a search engine indexes your backlinks, it considers them valuable and legitimate. This is a positive factor that will improve your SEO ranking and the position of your website in the search results when someone searches for this topic. In a nutshell, indexed backlinks are beneficial.
How long does it take for Google to index a backlink?
A new backlink can take up to ten weeks for Google to index. This is, however, only an average time; it could happen sooner, later, or never at all.

A number of factors influence how quickly Google indexes and ranks backlinks. Some of the factors that influence backlink indexing speed and the end result are listed below.
The age of the domain that is linked to you is one of the most important contributing factors here; the older the domain that is linked to you is, the faster Google will index the link.

Furthermore, Google indexes high-quality website backlinks more quickly. Both websites connected to the link should be of high quality for the best results. Non-authority websites are always crawled faster than authority websites for links.
The speed of indexing can be affected if backlinks have been shared via social media. Using backlink indexing software like Index Buddy is the fastest way to index large lists of backlinks.
Why are backlinks important?
Backlinks, also known as inbound links, are particularly beneficial to SEO because they represent a "vote of confidence" from one site to another.
Backlinks to your website are essentially a signal to search engines that others endorse your content. When a large number of websites link to the same webpage or website, search engines can deduce that the content is worth linking to, and thus worth surfacing on a SERP. As a result, obtaining these backlinks can improve a site's ranking position or search visibility.
How to use the Mass Indexer?
You can either import a large number of links and backlinks from a text file or directly from your clipboard for the indexing process. The added URLs will quickly appear in the table below the menu.
In the indexing process, a huge number of static backlinks to each submitted link will be created. This will notify Google, Bing, Baidu, and other search engine providers about your website. Your submitted links will be crawled and indexed by a bot. The indexing of websites or URLs highly depends on the length and quality of your content. If your content fits the requirements defined by the algorithms of the search engine providers, then your link will be indexed in no time. To increase the probability of sending a URL to the index, submit your links on a regular basis.
Export resulting Backlinks
The result backlinks you can either be exported as text-file or as a backlink Report using Excel/CSV Sheet. The backlink report contains the details of all links created in the indexing process.