Traffic Buddy V2
179,00 $
Value added tax is not collected, as small businesses according to §19 (1) UStG.
Traffic Buddy, a automated bot that allows to send huge amounts of SEO traffic.
Out of stock
Description
Traffic Buddy, a Traffic Generator and Website View Bot

Traffic Buddy V2 will be available soon!
If you are interested in trying out a pre-release beta version, then please contact us!

Traffic Buddy is a new bot that allows to send a huge amount of SEO traffic from different search engines using your keywords to your website. By using a real Chrome based browser it can generate thousands of real looking website views.
The browsers of the view generator will automatically simulate different user behavior actions, like clicking on buttons to browse pages on the website or scrolling trough the page.
With a newly added feature you are able to execute custom JavaScript code to perform almost any action, e.g. click specific buttons, login to a user area, watch a HTML5 based video.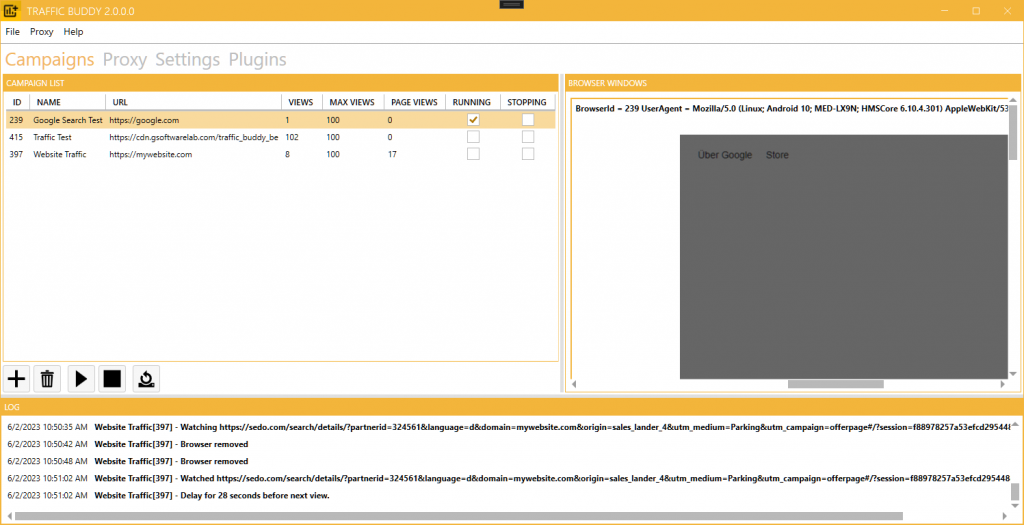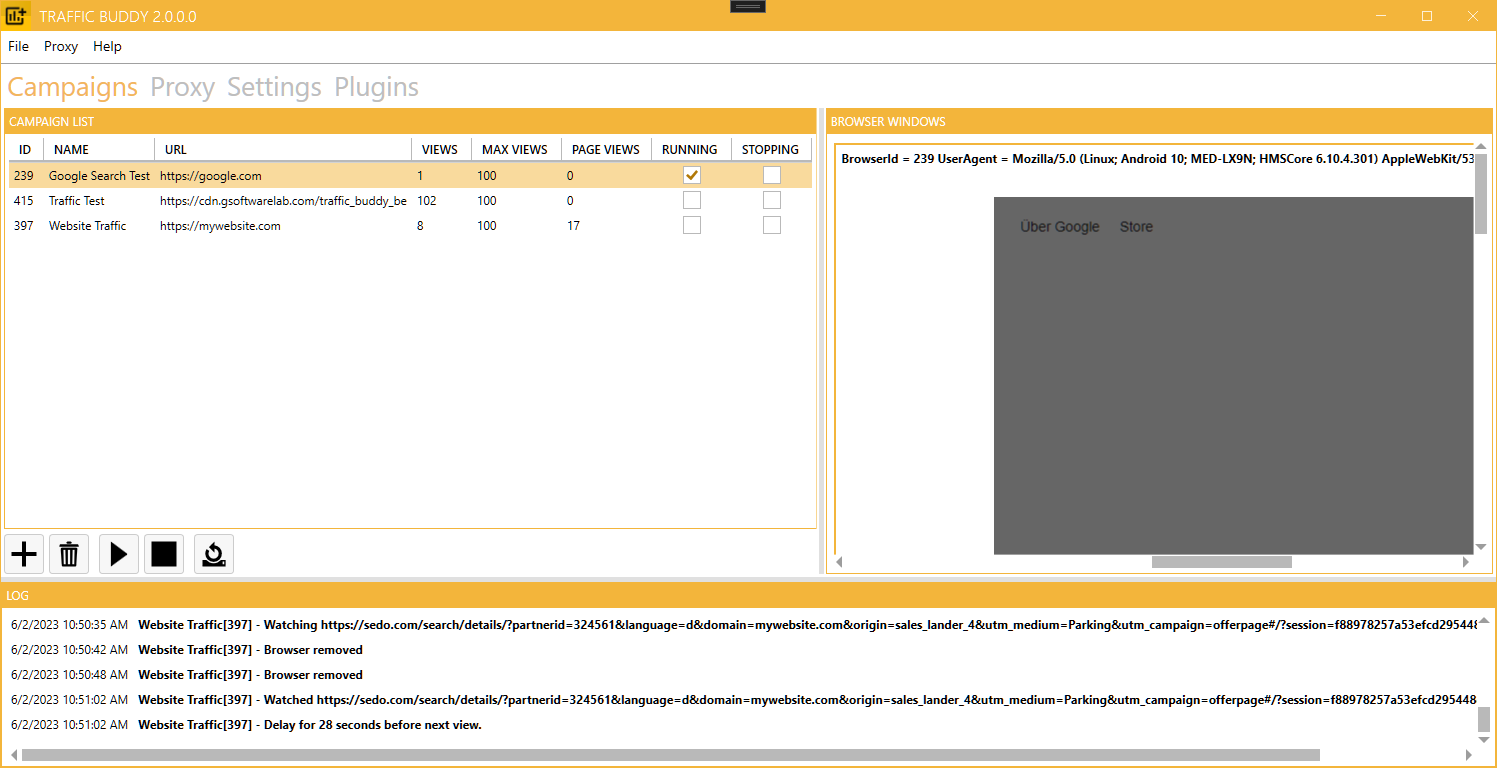 Key features of the early access version:

Generate real browser traffic
Built in private and public proxy support (Http, Https, Socks4, Socks5)
Built in public proxy scraper (Http, Https, Socks4, Socks5)
Built in multi-threaded proxy tester
Built in proxy country filter (using a GeoIP database)
Change the referrer (origin) of the traffic (supports Google, Bing keywords and custom URLs)
Automatically browse inner pages
Simulate user behavior (scrolling and clicking)
Built in module support (execute custom javascript)
Built in user agents (Desktop, Mobile, Random)
Built in display sizes (Desktop, Mobile)
Free lifetime updates
Software Use-Cases:
SEO and Marketing purposes
Security Research
Web Crawling and Scraping
Website/Server Load Testing
You will receive one life-time license for Traffic Buddy. It can only be used on one computer at a time. All future updates, added features, and bug fixes are included at no extra cost.
Your Purchase Includes:
A Lifetime License for One PC
One Year of Comprehensive Support
Contribution to Planting a Single Tree
Learn More about Traffic Buddy (available soon)
Read the Documentation (available soon)
Only logged in customers who have purchased this product may leave a review.