Proxy Buddy Version 3.2.1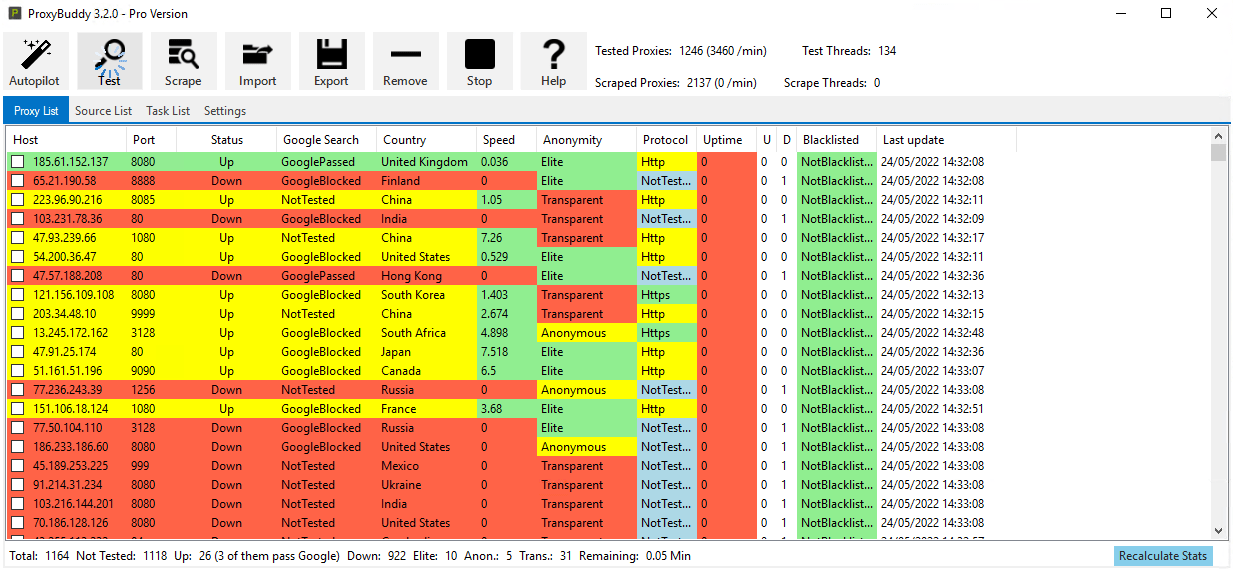 We are pleased to announce the release of version 3.2.1 of our software, which includes a number of bug fixes and improvements. Some of the key highlights of this update include:
GUI bug fixes: In this release, we've addressed several bugs that were impacting the user experience in the graphical user interface (GUI). This includes issues with incorrect display of elements, as well as problems with input and output in certain parts of the GUI. We apologize for any inconvenience these bugs may have caused, and we're happy to have them resolved in this release.
Minor bug fixes: In addition to the GUI bug fixes, we've also made a number of minor improvements to the overall stability and performance of the software. This includes addressing issues with input validation, as well as improving the handling of edge cases and other rare scenarios.
Overall, we're confident that this update will provide a smoother and more reliable user experience for all of our customers. As always, we welcome any feedback or questions you may have, and we appreciate your continued support.
Proxy Buddy V3

Value added tax is not collected, as small businesses according to §19 (1) UStG.