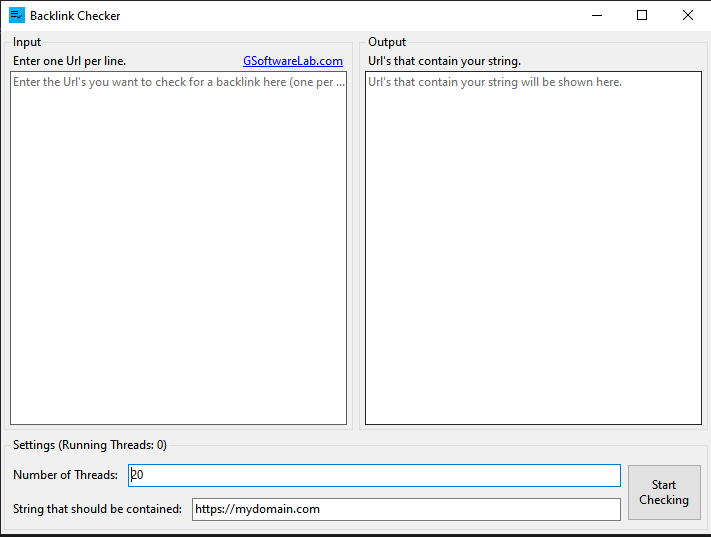 Backlink Checker – Automate your Backlink Checking
Backlink Checker if an revolutionary simple application to check if your backlinks contain or still contain a link
to your website.
Just input a list of URLs to check, enter your domain name and press start.
After seconds you will get a list with websites that are linking to you!
How to use the Backlink Checker?
Enter a list of Url's (one per line) into the input textbox.
Set how many threads should be used.
Enter the domain name or any other string (e.g. html link, your keyword etc.) that should be contained by the website.
Press the "Start Checking" button and Url's that contain the string will be shown in the output box (one per line).
.Net Core 3.1 Runtime is required in order to run Backlink Checker.
You can download it from here https://dotnet.microsoft.com/download/dotnet-core/current/runtime.