Proxy Buddy is an award-winning proxy scanner and proxy tester. It allows to automatically and easily Scrape, Test, Filter and Export thousands of public proxy servers according to your requirements. The new one-click autopilot features allows to harvest and test thousands of proxy servers with just a single click.
You can export proxy lists that can be used with all major SEO software application and bots. A special google search test allows to test if the proxy server is able to scrape search engine result on google.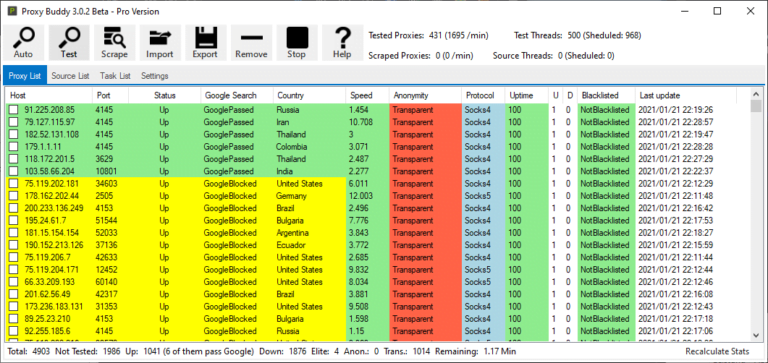 PROXY SCRAPER / PROXY HARVESTER
Proxy Buddy comes with a built in list of proxy source that allows you to easily scrape new proxy server each and every day.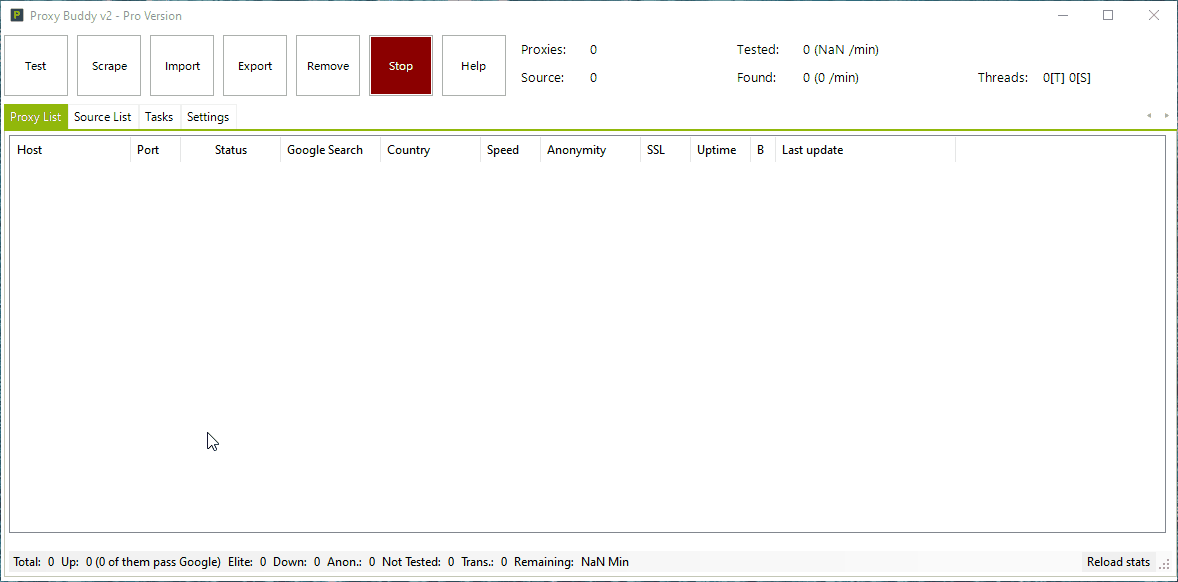 PROXY TESTER / PROXY SCANNER
Proxy Buddy is the world fastest proxy tester on the market. Truth the multi-threading support it can test more than 10.000 proxies every minute. While the test it also determines if the proxy passes the google search test, country, speed, anonymity, SSL support and if the proxy is blacklisted on the stop forum spam database.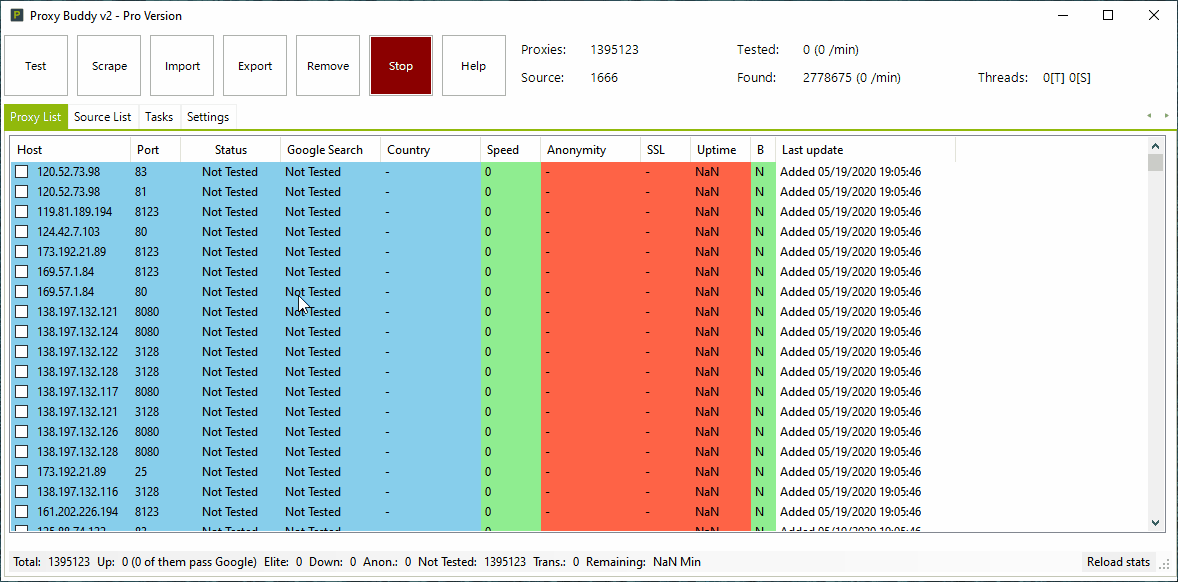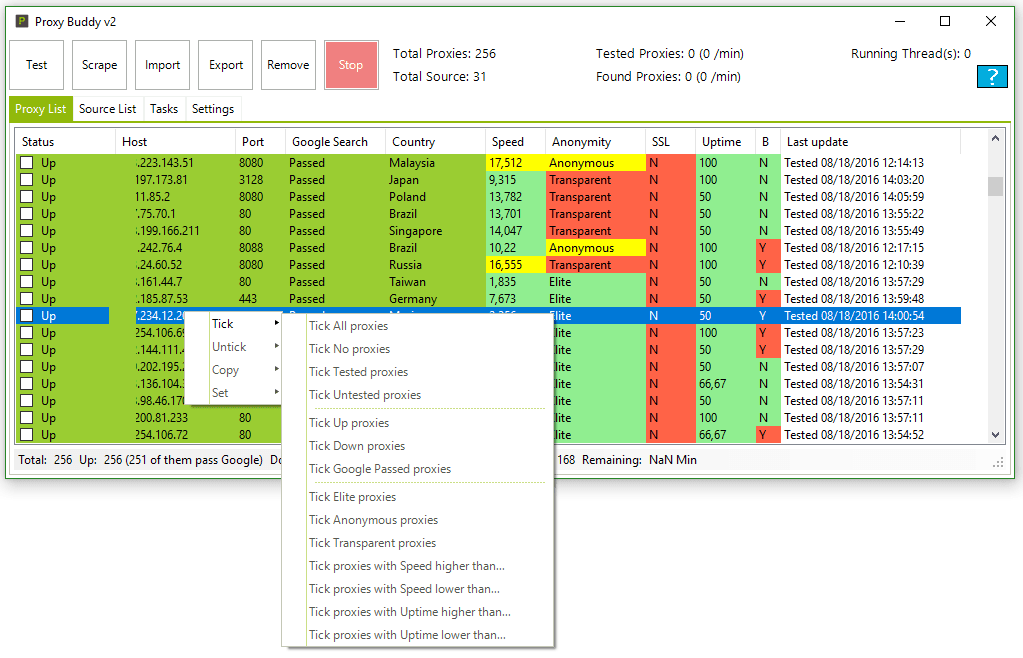 Proxy Buddy provides advantage scheduling (task-management) features to automate nearly every feature. You only have to setup your task once, then Proxy Buddy will handle everything by itself.
Tasks can be created for proxy scraping, testing, filtering, exporting or sending a list of proxies by email.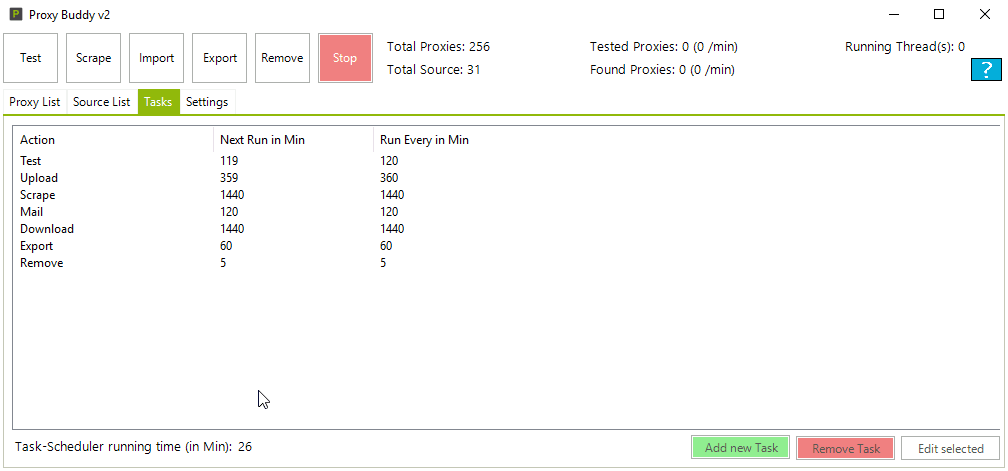 Proxy Buddy can send your proxies by mail to one or multiple email addresses or upload them to your FTP server.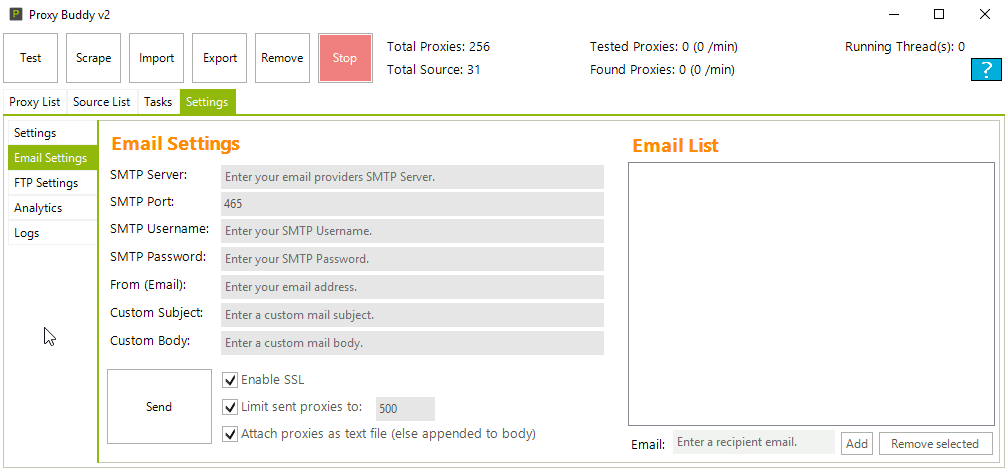 Proxy Buddy can automatically scrub your proxy list and only keep the best proxies to save you even more time. Just setup a task to automatically filter your list for you preffered proxy servers.