Proxy Buddy Version 3.3.1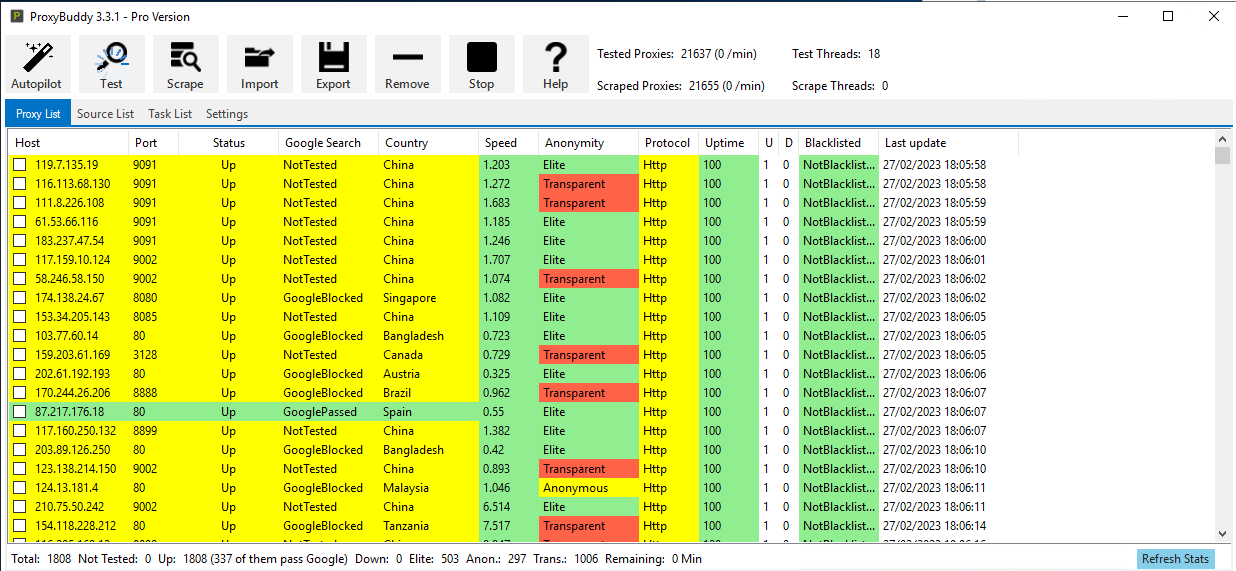 We're excited to announce the latest version of Proxy Buddy, version 3.3.1, which includes a range of new features and improvements that will make your experience with our software even better!
One of the key updates in this release is the improvement to proxy testing. We've enhanced our testing algorithms to ensure that your proxies are working at optimal performance. Additionally, we've also made improvements to our source scraping capabilities, allowing you to easily find the best proxies for your needs.
We've also made general performance improvements throughout the software, including enhancements to our proxy judge and source functionalities. With these updates, you can expect a faster, more reliable experience with Proxy Buddy.
In addition to these improvements, we've also fixed major and minor bugs that were present in previous versions of the software. You can now use Proxy Buddy with confidence, knowing that it's more stable and reliable than ever before.
Finally, we've improved the database save/load functionality of Proxy Buddy, making it easier to store and access your proxy lists whenever you need them.
We hope that you'll find these updates to Proxy Buddy useful and that they'll help you get even more value out of our software. As always, we're committed to providing you with the best possible experience and will continue to improve Proxy Buddy with each new release.
Thank you for choosing Proxy Buddy!