Proxy Buddy Version 3.1.1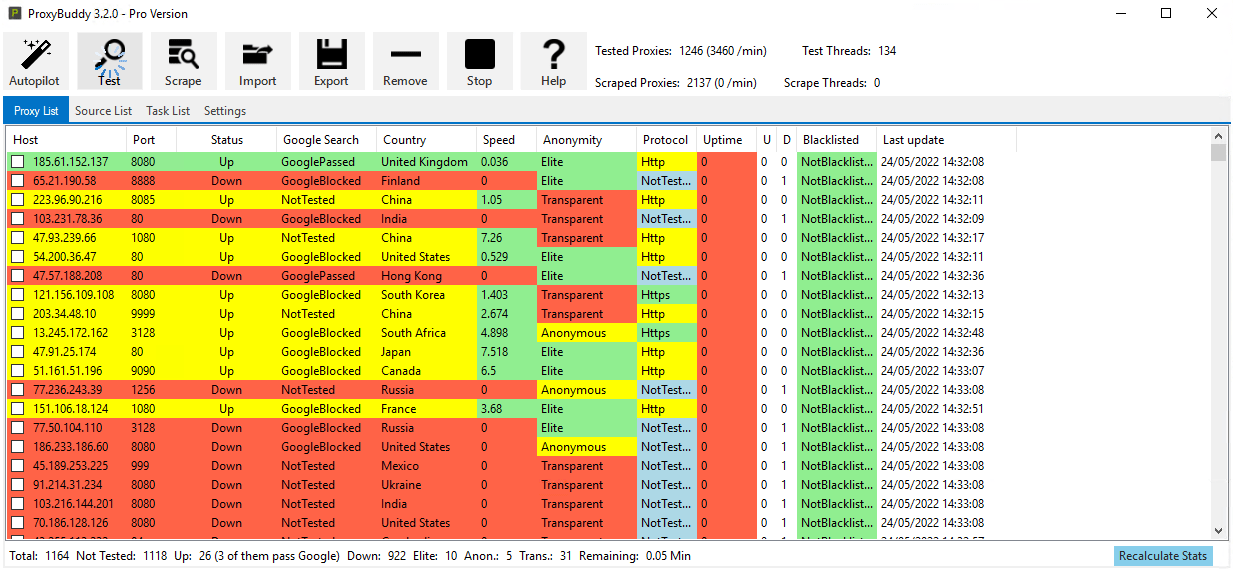 We're excited to announce that Proxy Buddy Version 3.1.1 has been released today! Our team has been working hard to bring you the best possible experience when it comes to proxy management. If you're not already familiar with Proxy Buddy, it's a tool that allows you to easily manage your proxies and keep them organized.
One of the key improvements we've made in this latest version is the implementation of multithreading. This means that Proxy Buddy now supports multiple threads, allowing you to perform multiple actions simultaneously, making the tool much more efficient and faster.
We've also made significant improvements to the Proxy Testing feature. This feature allows you to test your proxies to ensure they are working as expected. With the improvements made in Version 3.1.1, you can expect more accurate and reliable results.
In addition to these improvements, we've also made enhancements to our Proxy Judge functionality. This feature allows you to quickly and easily find the best proxy for your needs based on various criteria such as location, speed, and reliability.
Last but not least, we've also fixed a minor bug that was affecting the user experience. We take user feedback seriously and are committed to ensuring Proxy Buddy is as bug-free as possible.
We hope you find these improvements useful and invite you to try out Proxy Buddy if you haven't already. As always, if you have any feedback or suggestions for future improvements, please don't hesitate to let us know. You can find out more about Proxy Buddy and download the latest version on our website.
Proxy Buddy Version 3.1.1 has been released today. Find out more about Proxy Buddy here.
Version 3.2.0 (2022/03/19)
[IMPROVE] Multithreading
[IMPROVE] Proxy Testing
[IMPROVE] Proxy Judge
[FIX] Minor bug