Proxy Buddy Version 3.0.0 Beta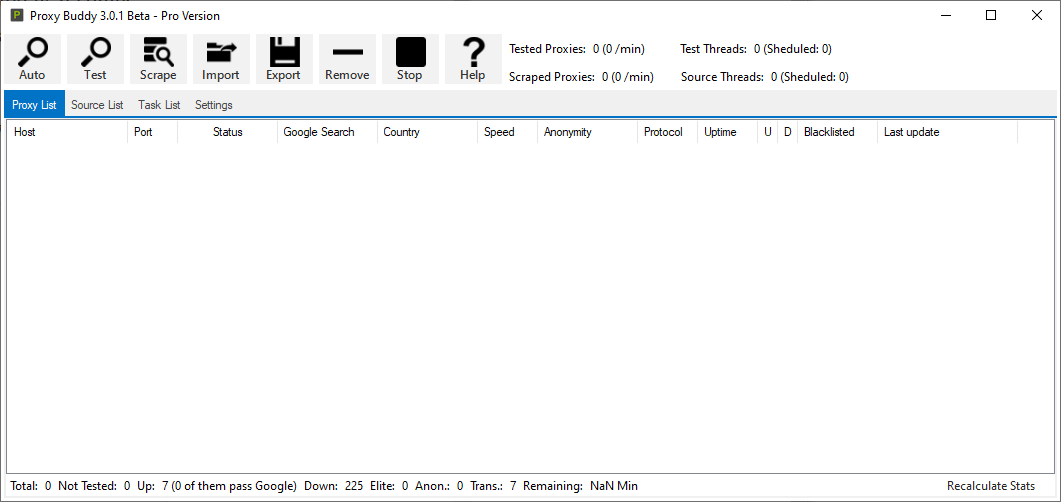 We're excited to announce a new version of Proxy Buddy today. It comes with new features like Socks4 and Socks5 support as well as many internal improvements.
Proxy Buddy is missing a feature? Please contact us and we will try our best to integrate all the features you need.
Beta Version 3.0.0 (28-12-2020)
[ADDED] Socks5 Support
[ADDED] Icons
[ADDED] Theme support
[IMPROVED] Proxy Testing
[IMPROVED] Proxy Scraping
[IMPROVED] Save/Load Database
[IMPROVED] List statistics
[IMPROVED] GUI
[IMPROVED] Tasks
[FIXED] Memory Leak
[FIXED] Minor Bugs
[FIXED] Sub-Tasks
[REMOVED] Statistic charts
[REMOVED] Trial Version