Proxy Buddy automatically import working Proxies to GSA SER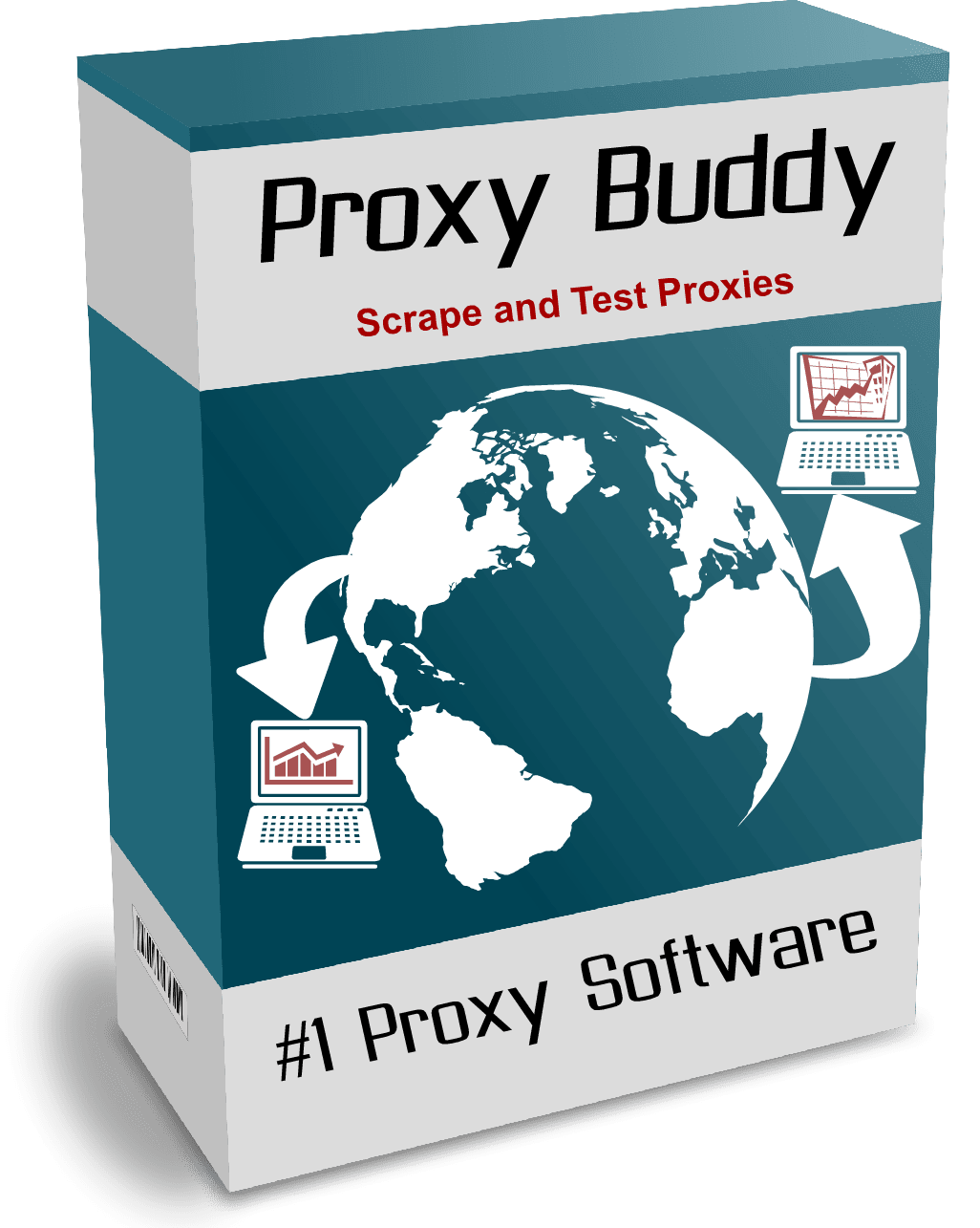 First open Proxy Buddy and GSA SER.
---


If GSA SER is loaded you will see an "Options" button, press it.
---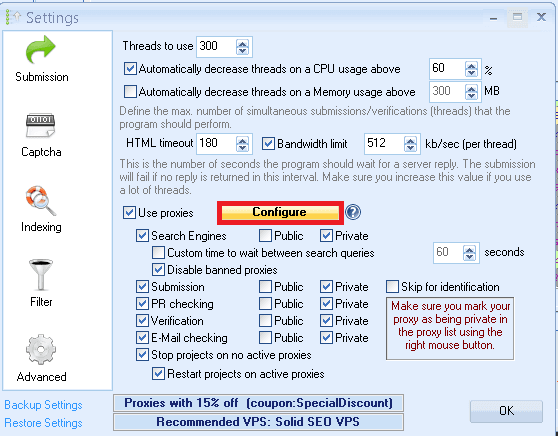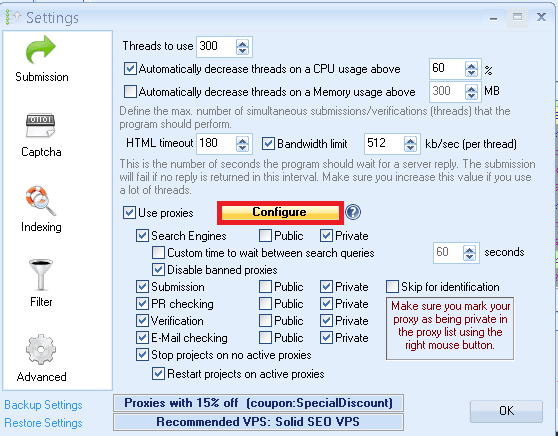 If you see the Settings form press on the "Configure" button.
---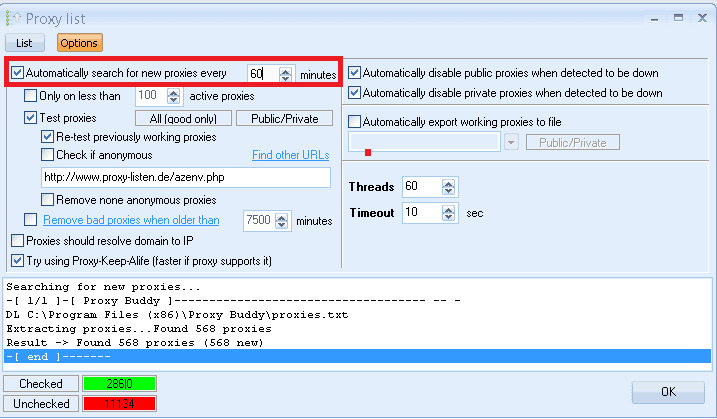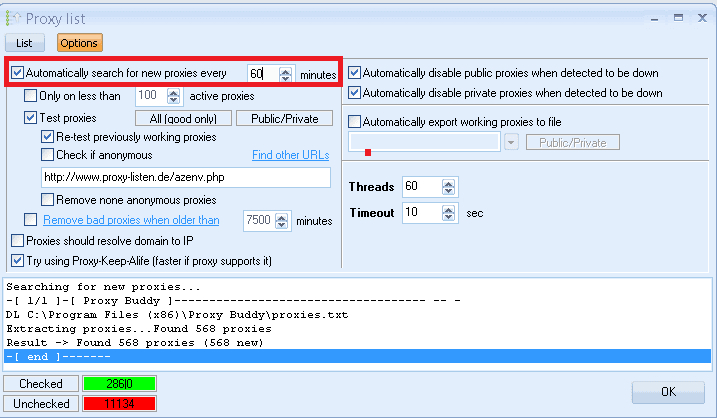 Now you will see the GSA SER proxy panel.
On the upper left you will need to click on the "Options" tab and check the "Automatically search for new proxies every xx minutes" checkbox.
After this navigate back to the lists tab.
---


Press on "Add/Edit ProxySItes".
---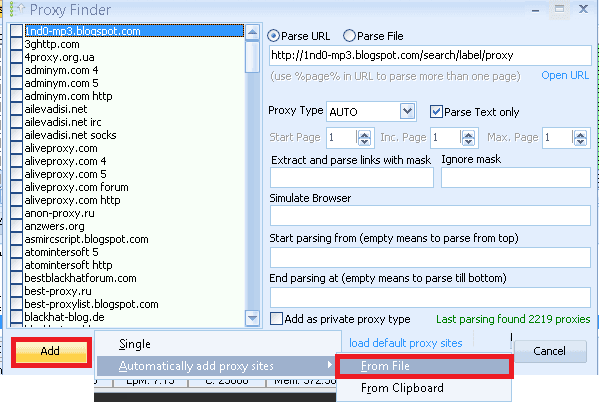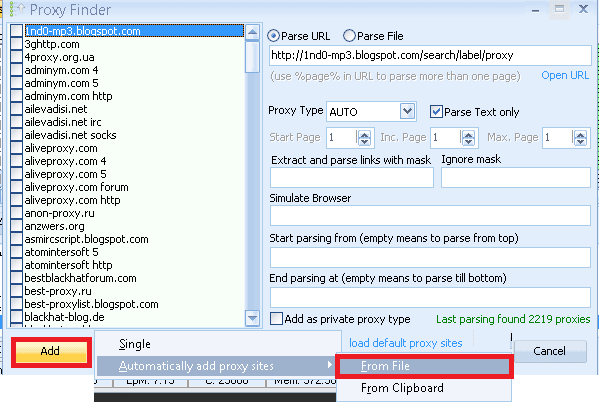 You will see the Proxy Finder with a list of proxy sites on the left.
Make sure to uncheck all of these sites. If you have done this press the "Add" button and navigate to Automatically add proxy sites and press From File.
---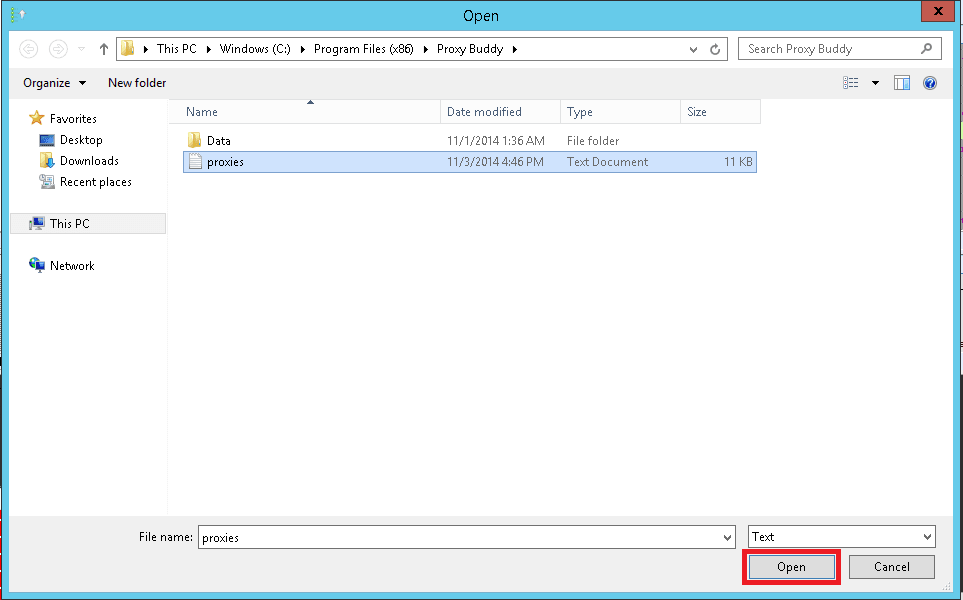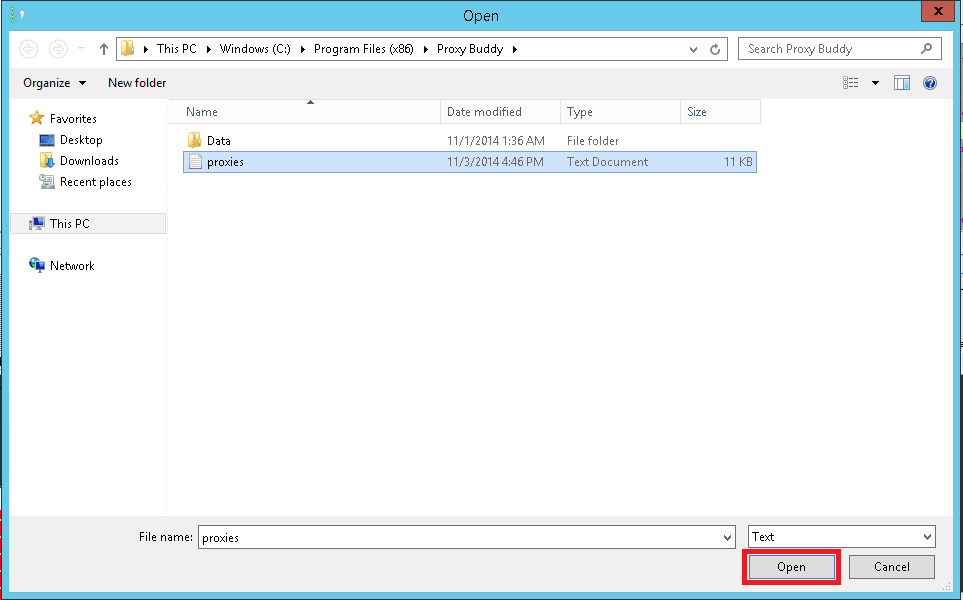 After this you will see an open-file dialog. Navigate to your Proxy Buddy installations folder, click on proxies.txt and "Open".
If proxies.txt don't exists just create an empty text file and name it proxies.
---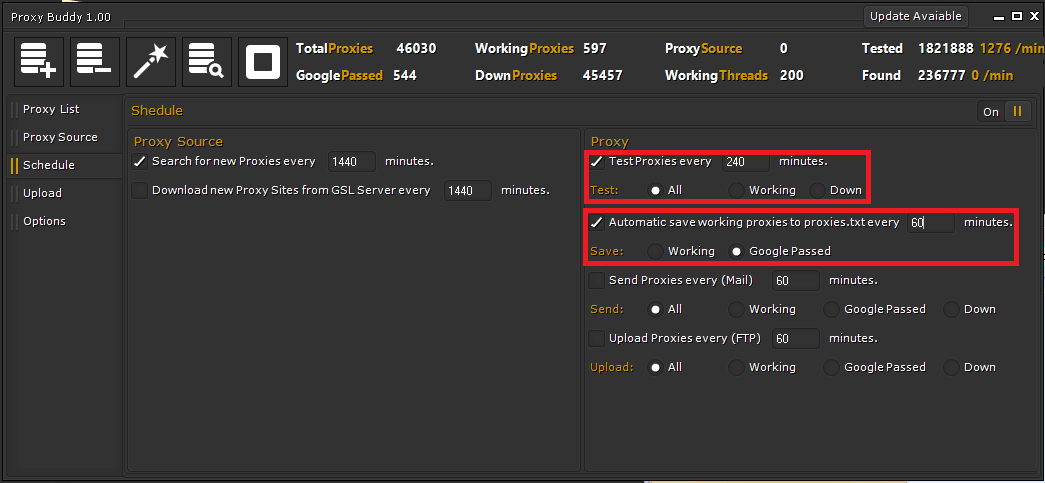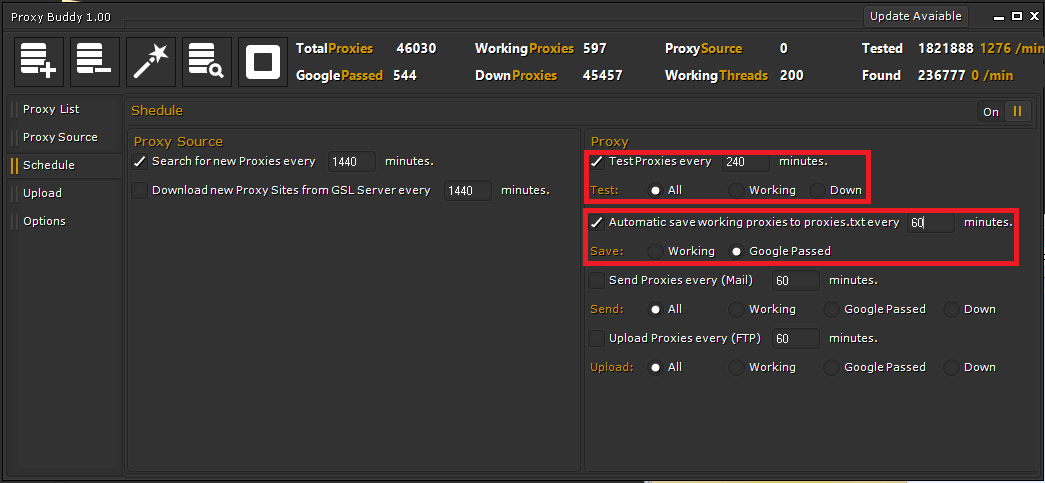 In Proxy Buddy you need to navigate to the "Schedule" tab.
The you need to check the "Test Proxies every" and "Automatically save working proxies to proxies.txt every" checkbox. You also can change the default minute time to your preferred time.
---
Now all of your reliable, fresh and google passed proxies will be automatically imported to GSA SER .