Traffic Buddy Version 0.0.5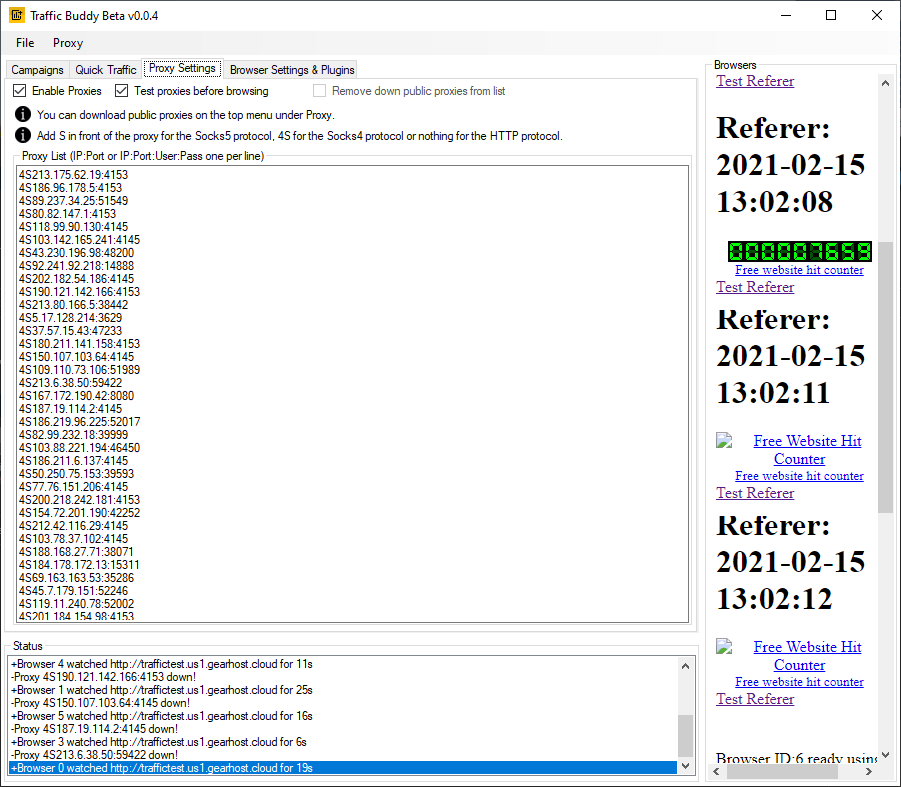 We are thrilled to announce the release of Traffic Buddy Version 0.0.5! Traffic Buddy is a powerful tool that helps you generate traffic to your website. In this latest version, we've added some exciting new features and made some improvements that we think you'll love.
One of the key new features in Traffic Buddy Version 0.0.5 is the ability to use plugins. This means that you can now execute custom JavaScript code to enhance your traffic generation efforts. With this functionality, you can create even more advanced and powerful traffic-generating strategies.
We've also added a proxy country filter, which allows you to specify which countries you want your traffic to come from. This is a great way to target specific audiences and improve the effectiveness of your traffic generation efforts.
We've also made some improvements to the way websites are viewed within Traffic Buddy. With these improvements, you can expect a smoother and more seamless browsing experience.
Finally, we've fixed some minor bugs that were affecting the performance of the tool. We take user feedback seriously and are committed to providing a bug-free experience for our users.
We believe that Traffic Buddy Version 0.0.5 is our best release yet, and we hope you'll find these new features and improvements helpful. You can download the latest version of Traffic Buddy from our website and start generating traffic to your website today. As always, if you have any feedback or suggestions, please don't hesitate to let us know.
Traffic Buddy Version 0.0.5 - 08.06.2021
[ADDED] Plugin functionality (execute custom javascript)
[ADDED] Proxy country filter
[IMPROVED] Website viewing
[FIXED] Minor Bugs