Proxy Buddy is the most powerful multi-threaded proxy scraper. You can use Proxy Buddy for searching, testing and getting more information about your proxies.
The Pro edition is able to handle hundreds or even thousand of simultaneous threads and has over 1500 inbuilt proxy sources to instantly scrape over 1.300.000 proxy servers, enough for the biggest business.
Proxy Buddy comes with a built in list of proxy source, they are updated daily. That's the reason why Proxy Buddy always finds new proxies each and every day. You also can easily add your custom proxy source to even get more proxies.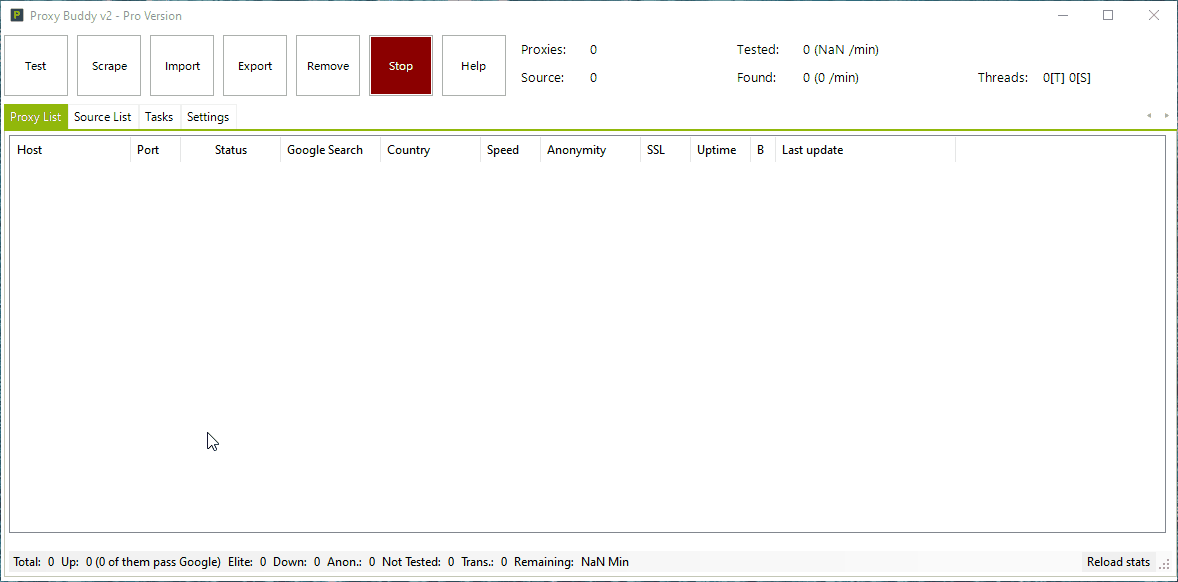 Proxy Buddy is the world fastest proxy tester on the market and will test even more than 10.000 proxies every minute. Proxy Buddy determines google pass, country, speed, anonymity, SSL support and stop forum spam listing.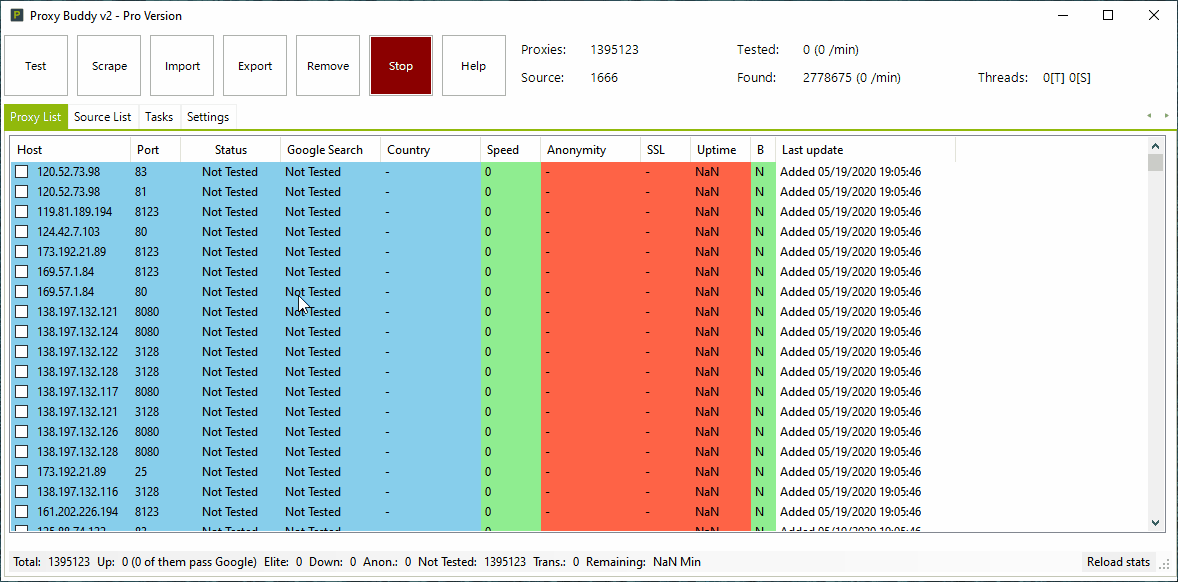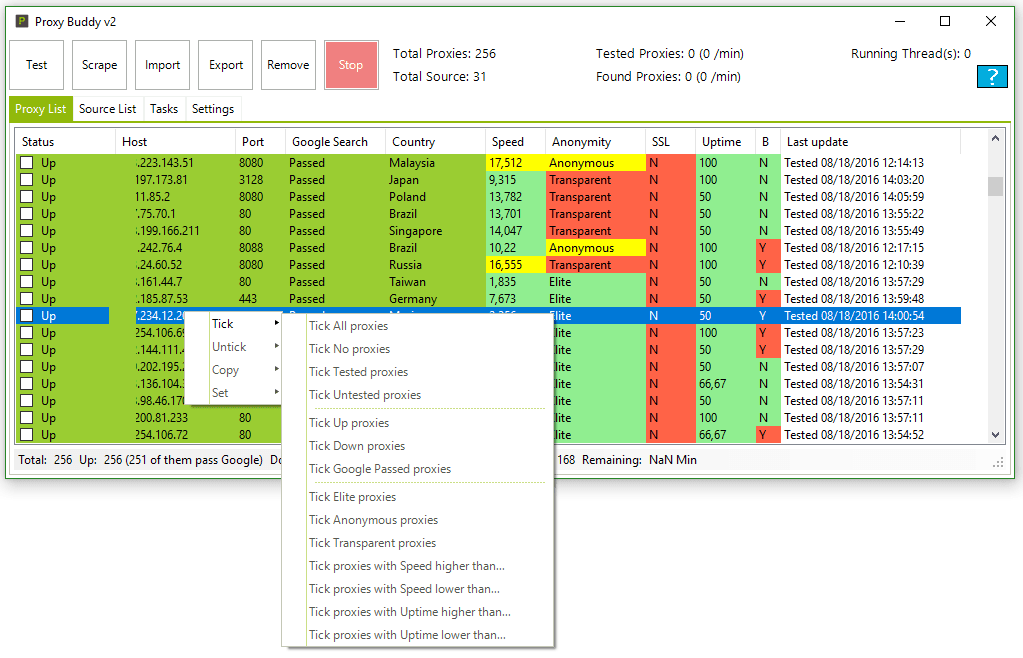 Proxy Buddy provides advantage scheduling (task-management) features to automate nearly anything. You just need to set up your tasks one time, Proxy Buddy will handle all other things.
E.g. proxy scraping, testing, filtering, exporting or sending an email with proxies to a list of clients – each day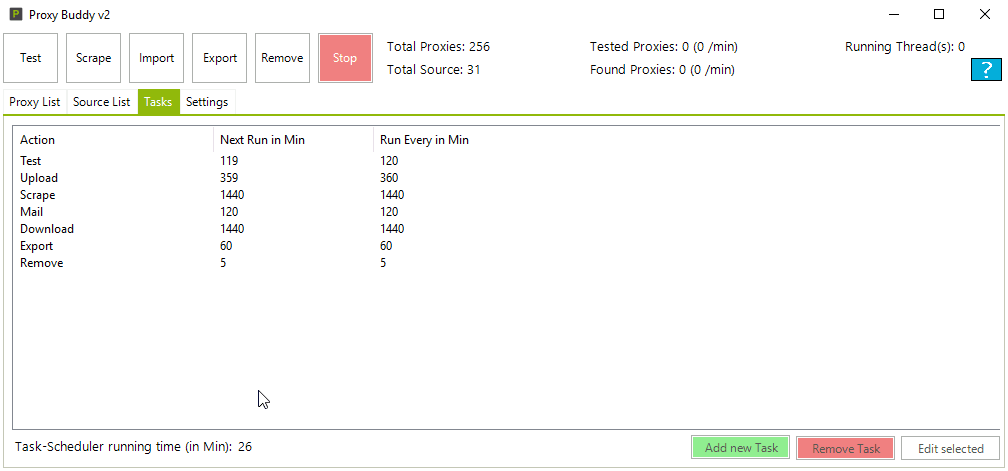 Proxy Buddy can send your proxies by mail to one or multiple email addresses or upload them to your FTP server.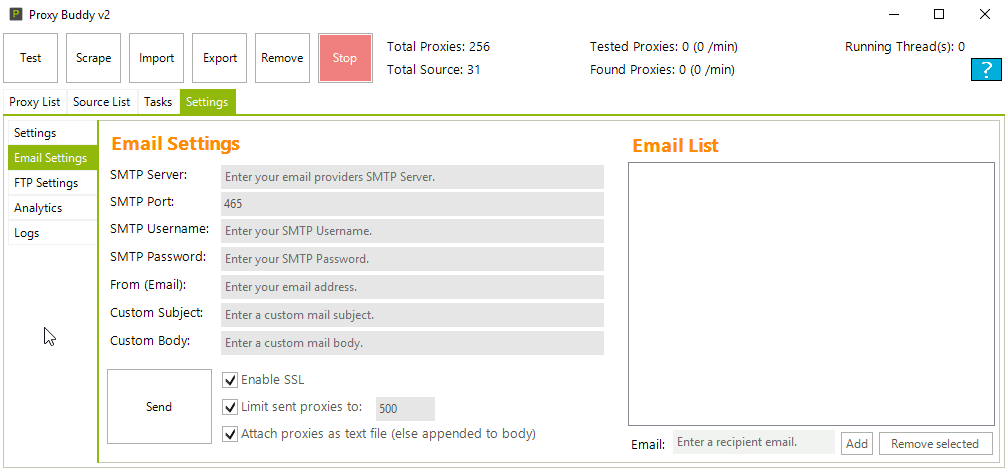 Automatically Filter Proxy List
Proxy Buddy can automatically scrub your proxy list and only keep the best proxies to save even more time and money. Just setup a task to automatically filter your list like you prefer.